Junior High
Events and Programs
New Books in the Teen Collection
The "Teen" collection, located in the Children's Department, consists of fiction and nonfiction books, audiobooks, graphic novels, and DVDs selected especially for Junior-High-age teens.
More Book Lists
2022 RJ Grey Junior High Summer Reading Recommendations
Race, Racism and Resistance: Ebooks for Junior High
Acton Memorial Library Junior High Recommended Reading List (PDF)
OverDrive Ebooks for Grades 7 and 8
OverDrive E-Audiobooks for Grades 7 and 8
2020 Amazing E-Audiobooks for Teens!
New York Times Children's Middle Grade Hardcover Bestsellers
From AudioFile for summer listening
AudioFile is pleased to announce the launch of our 11th annual SYNC Audiobooks for Teens program! This summer we are partnering with OverDrive and audiobook publishers to share 13 weeks of free young adult audiobooks. Visit AudiobookSYNC.com to register and browse the full list of FREE summer listening for teens. Teens can download two free audiobooks each week now through July 29 — the perfect way for your teens to get a jump on their summer reading, explore new genres, or start a stay-at-home book club with their friends. We encourage teachers, librarians, and parents to check out the full list of audiobooks and get your teens listening.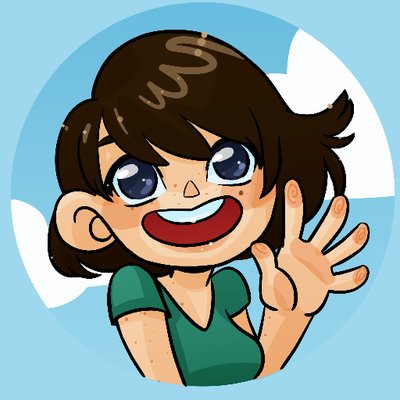 Becca Hillburn
A comic and convention artist and founder of Nattosoup Studio Art and Process blog, Becca Hillburn offers all-ages art tutorials, activity ideas, art supply suggestions, and more on her YouTube channel, which is updated twice a week. Seeking materials specifically for older teens?
Get a sneak peak at the all-new prequel graphic novel series. Sabaa Tahir, writer Nicole Andelfinger, and artist Sonia Liao present an early tale of Elias and Helene at Blackcliff, where they'll have to confront the painful realities of Martial rule in A Thief Among the Trees, available this July from BOOM! Studios. Visit boom-studios.com to learn more.
This escape experience was createdby Sydney Krawiec, Youth Services Librarian at Peters township Public Librry in McMurray, PA.
Homework Resources
Gale in Context: Biography (biographies of people from around the world, and throughout history)
Britannica School Edition (an authorative multimedia encyclopedia, with a middle school search option)
Gale In Context: Middle School (resources selected for junior high researchers)